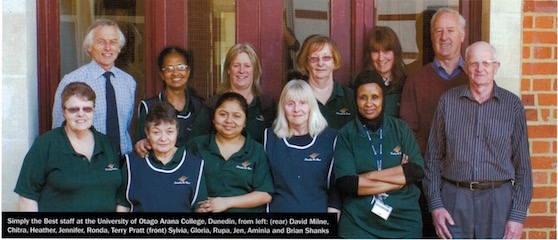 About Us
Simply the Best was registered on the 19th February 2014, making us one of the newer commercial cleaning companies in Dunedin.We are also one of the "oldest" in terms of industry experience, with our three directors - David Milne,Terry Pratt and Brian Shanks - having a combined total of 104 years of commercial cleaning experience to draw upon.
Our knowledge is drawn from work as senior managers in the corporate sector, where we managed and serviced many of the largest contracts in the greater Dunedin and Southland environs. We felt the time was opportune to take ownership of how we feel that a service provider of commercial cleaning should best operate.
Our beliefs are deeply entrenched in the tried and trusted traditional values of:  
Providing excellent service 


Building relationships

Fulfilling promises made

Valuing and recognising the efforts of our family of employees
We passionately believe that we are – quite simply – the best!